5th Moscow International Biennale for Young Art (2016).
Participant of the Main Project "Deep inside", curated by Nadim Samman.
PROJECT "SHAPED BY FORCE", 2015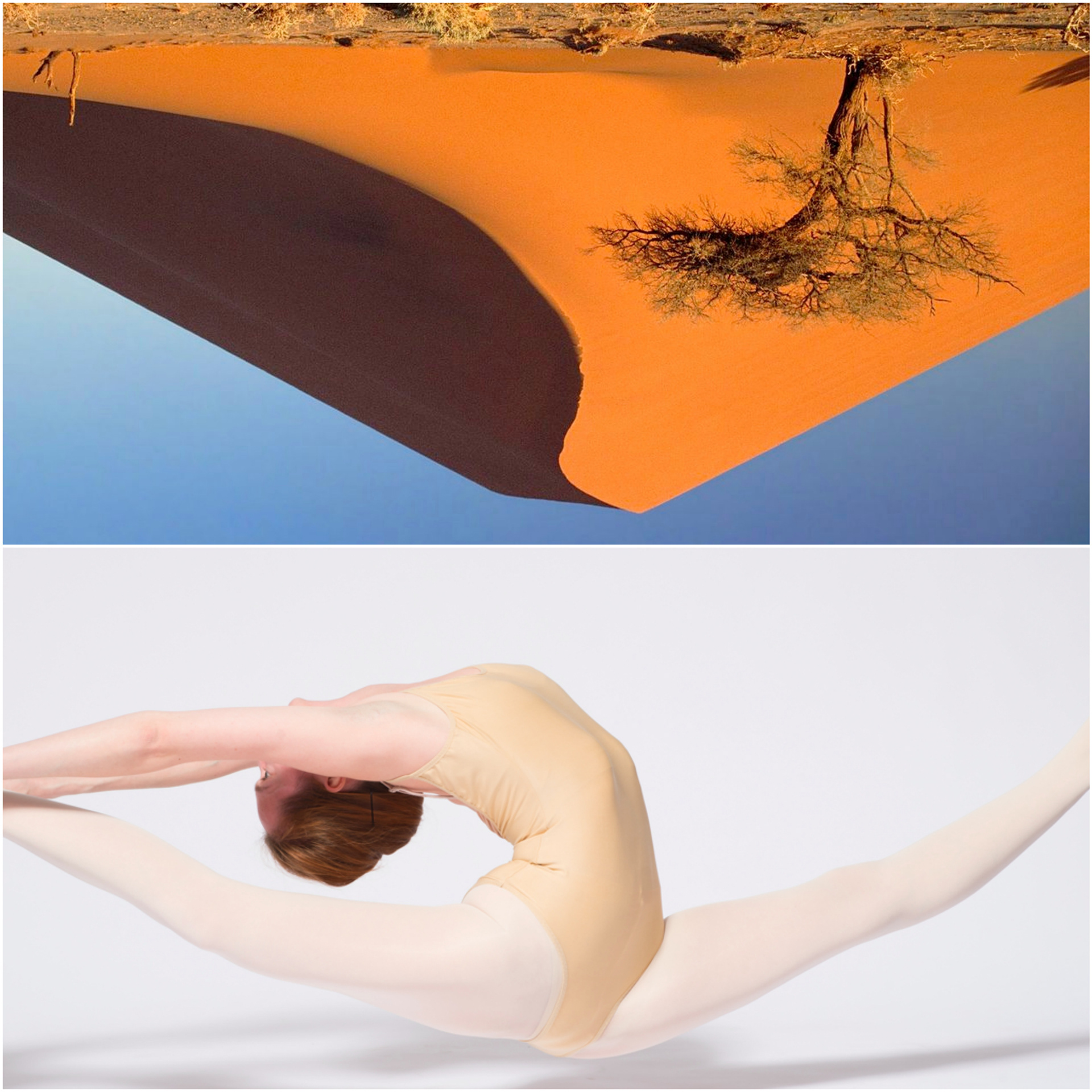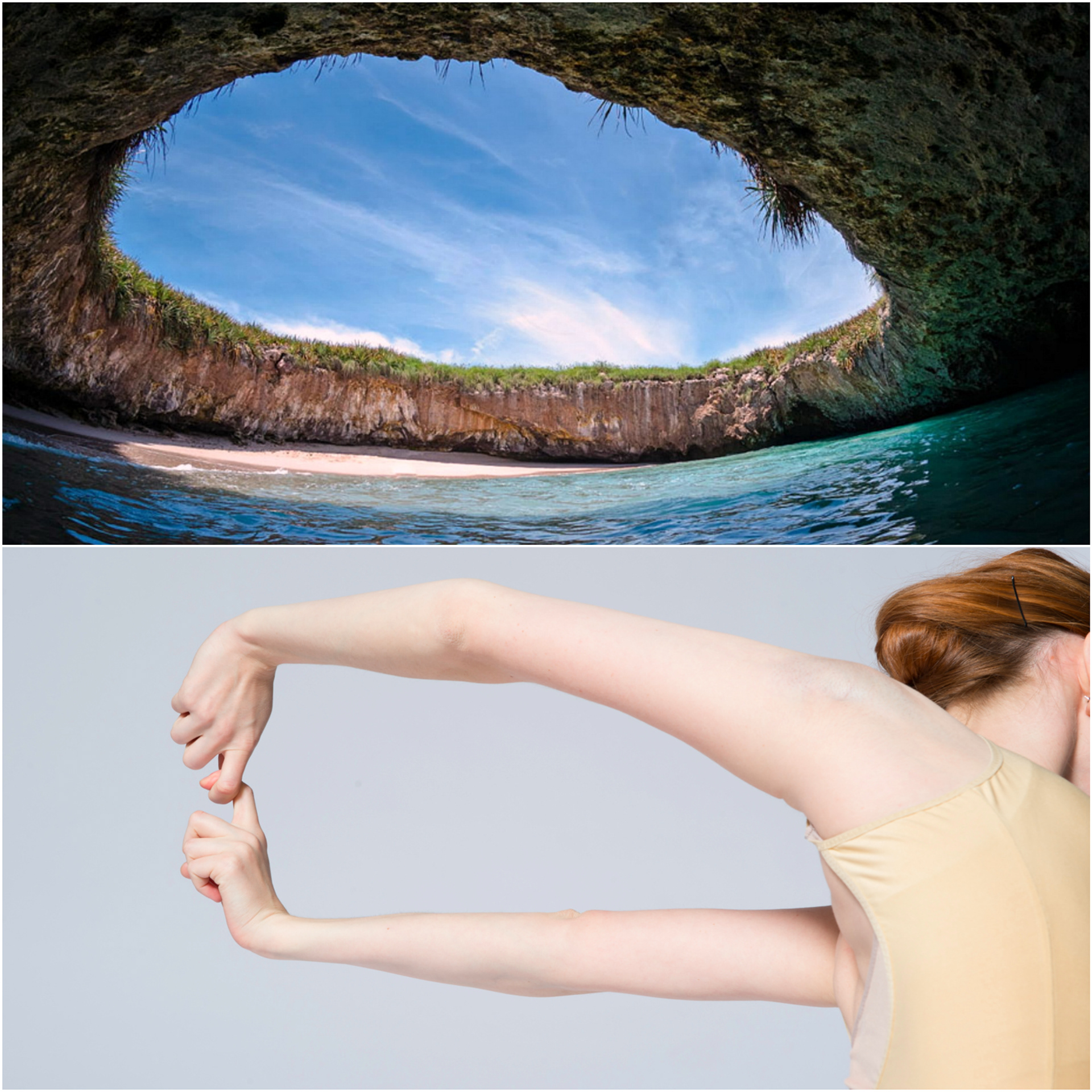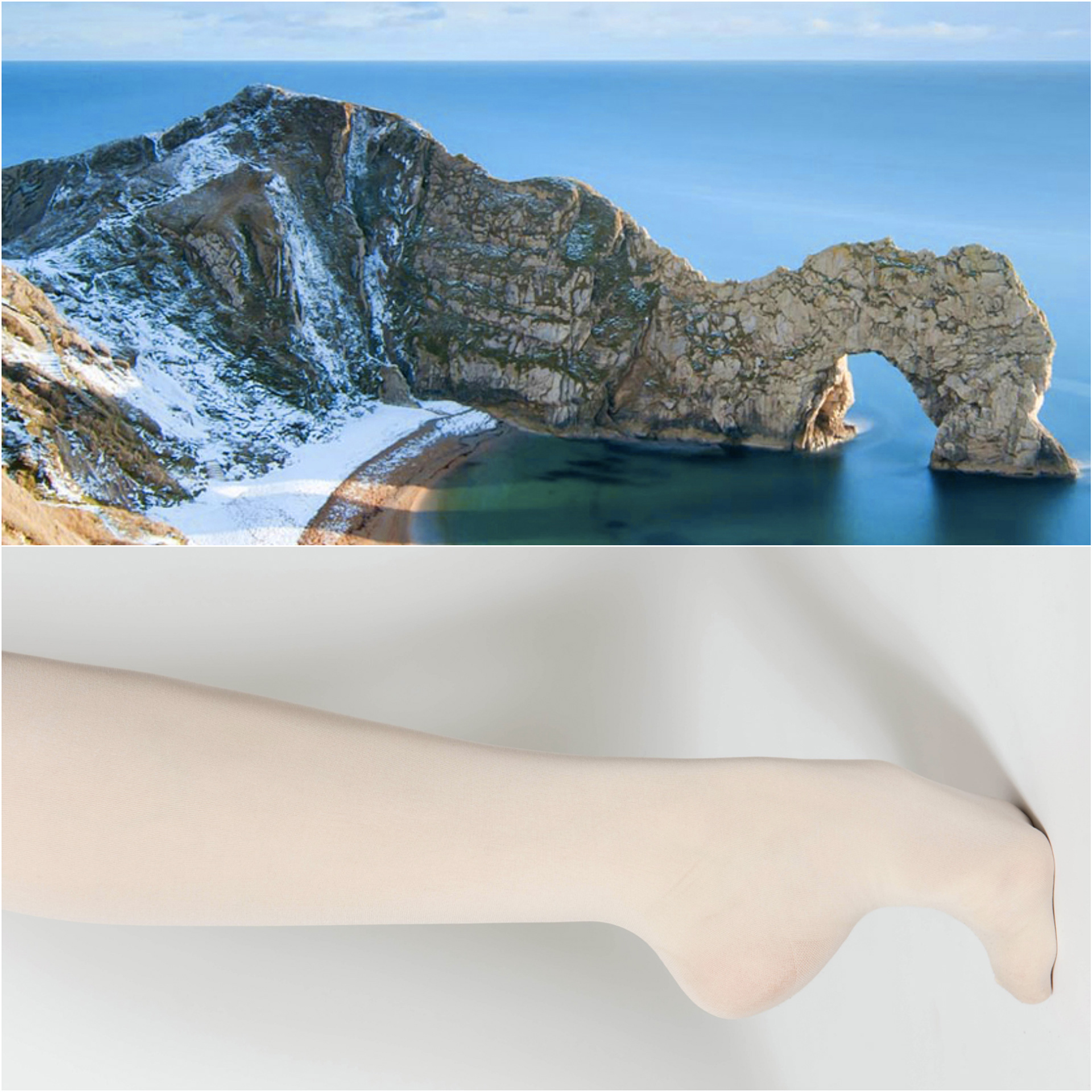 Shaped by force. My life is a constant work on my body that is similar to the slow and meticulous process of moulding inherent to nature: sand dunes blown by air currents, stones carved by the wind, confined spaces shaped by the power of coincidence, islands created by the ocean and cliffs sculpted by motions of the waves and coastal erosion.
Man's inherent ability to change his physical shape is one of his powers. It is so strong it could be compared with the force of nature. Shaping what is created by someone else takes not only effort, but time as well. Time is one of the ingredients of any natural process. Effort diluted in time builds passion and habit. Habit for effort allows for constant development – the never-ending process so magnificently illustrated in nature.
1 – Liliya Kosyreva, Blown by air current,
2015
, digital photography printed on matte paper, courtesy of the author, 31*30 cm, photo by Anton Demidov and appropriated images of nature
2 – Liliya Kosyreva, Carved by the wind, 2015, digital photography printed on matte paper,
23
*30 cm, courtesy of the author, photo by Anton Demidov and appropriated images of nature
3 – Liliya Kosyreva, Shaped by the power of coincidence, 2015, digital photography printed on matte paper, 31*30 cm, courtesy of the author, photo by Anton Demidov and appropriated images of nature
4 – Liliya Kosyreva, Created by the ocean, 2015, digital photography printed on matte paper, 23*30 cm, courtesy of the author, photo by Anton Demidov and appropriated images of nature
5 – Liliya Kosyreva, Sculpted by motions of the waves and coastal erosion, 2015, digital photography printed on matte paper, 31*30 cm, courtesy of the author, photo by Julia Zaharova and appropriated images of nature